GE VMIVME-7807 | VMIC VME-7807RC-420001 单板计算机
许多产品尚未上架,更多产品请联系我们
若产品型号与展示图片不一致,以型号为准。具体产品图片联系我们,我们会安排到仓库确认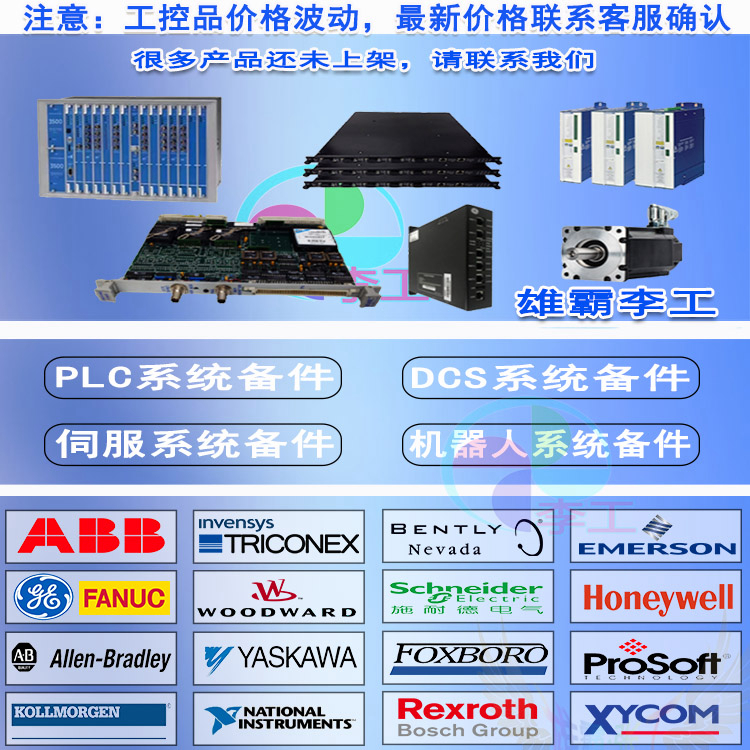 配置:
• 处理器:1.8GHz Pentium M
• DDR SDRAM:1 GB
• L2 高速缓存:2MB
• 闪存:512 KB
• 1101.10 前面板
•
可选 G1 千兆前面板以太网端口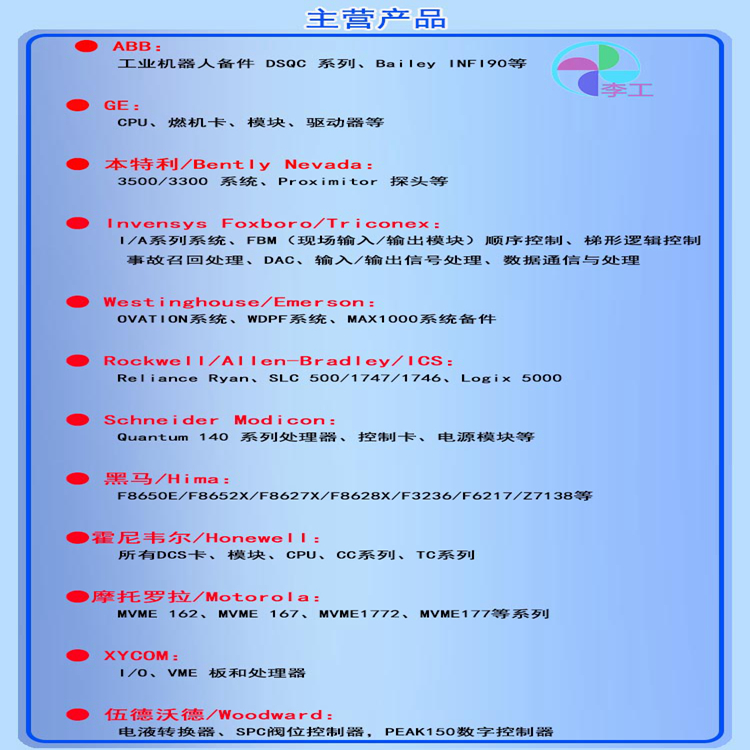 XiongBa DianZi automation equi pment Co., Ltd.
Contact:Lily
QQ:3005319639
Tel/Weixin:+86-15359254348
whatsapp:+86 15359254348
Landline:05922350124
QQ email: 3005319639@qq.com/
Netease email: XMXB0395@163.com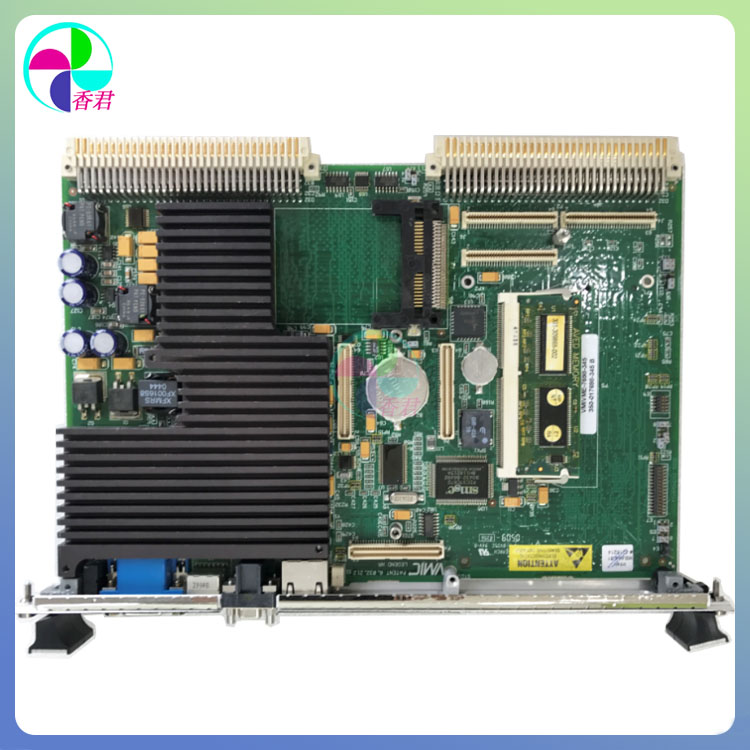 We specialise in supplying the world's leading brands; Allen Bradley, ABB, General Electric, Triconex, ICS, Honeywell, Bently Nevada, Schneider, Hima and many more. Even spare parts for some discontinued products etc.
ABB: PM full series DCS system, IGCT high voltage inverter series, industrial robot spare parts DSQC series, INFI 90, etc.
Bailey: BRC series DCS systems, etc. 5SHY4045L0004 5SH series / PPD113 / PM511V16 PM866 PM series / PP836 PP846 series / PFEA111-65 PFEA tension controller series
Triconex: Redundant fault-tolerant control systems, more modern fault-tolerant controllers based on Triple Module Redundancy (TMR) architecture. 3721 3625 4351B
Bently: 3500/3300 safety systems 1900/6** 3500/22M 3500/42M 3500 series
MOOG D136-001-007 D138-002-002 G122-829-001
EMERSON: Modules, cards, drives and other types of spare parts. westinghouse: 1C31 series DCS systems, CPUs, OVATION systems, WDPF systems, WEStation systems spare parts. 5X00170G01 5X series, 1C311 series
Schneider (Schneider Electric) series products " Schneider Schneider processor Control card Power module Modicon (Modicon): AS series PLC system spare parts 140CPU67260 140CPU65150 etc. 140 series CPU
General electric (General Electric) series products " GE (General Electric): IC698/IC697 full series PLC systems, modules, cards, drives and other types of spare parts, combustion engine card machine IS200, IS400 full series
PROSOFT MVI56-LTQ MVI56-MNET MVI56E-MNET MV156E-MCMR MVI56-PDPS MVI56-PDPMV1
Woodward: SPC valve position controller, PEAK150 digital controller 9907-167 9907-164 9907-1183
Reliance: 57C Series
Allen-Bradley: 1756, 1785, 1771, 1746 full range of systems etc. Rockwell: ICS systems 1394C-SJT22-A 1394, 1326 series inverter/ 1756-L73 1756 series CPU
PLC模块,可编程控制器,CPU模块,IO模块,DO模块,AI模块,DI模块,网通信模块,
以太网模块,运动控制模块,模拟量输入模块,模拟量输出模块,数字输入模块,数字输出
模块,冗余模块,电源模块,继电器输出模块,继电器输入模块,处理器模块。

PLC module, programmable controller, CPU module, IO module, DO module, AI module, DI module, network communication module,



Ethernet module, motion control module, analog input module, analog output module, digital input module, digital output module



Module, redundant module, power module, relay output module, relay input module, processor module.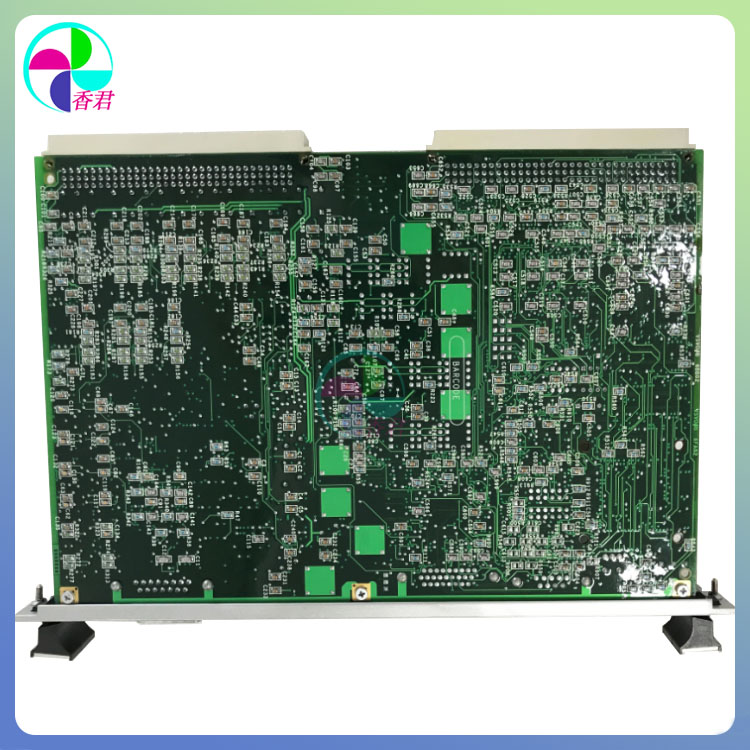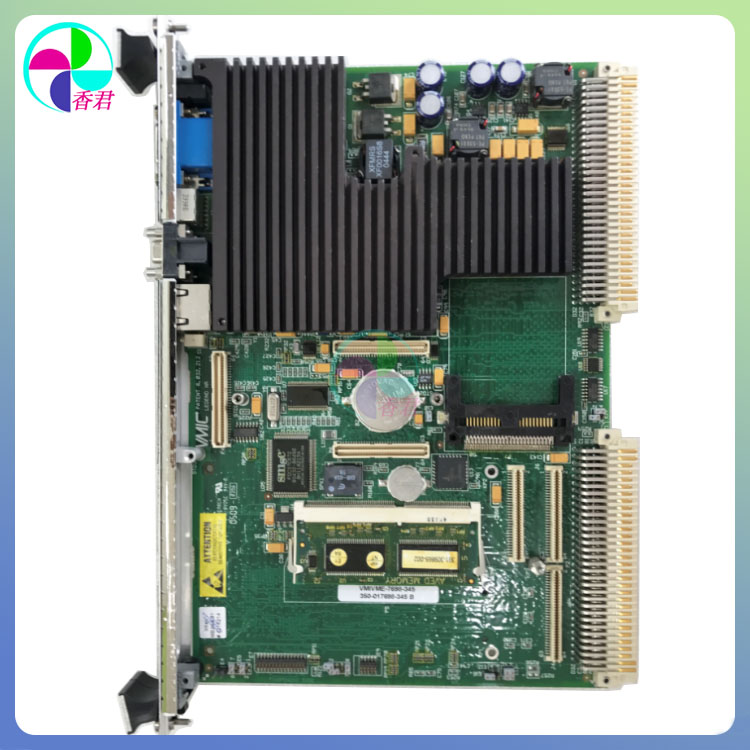 Details:
1. All quote are basic on EX-WORK
2. Delivery time: 3-5 days after payment
3. Payment Term:T/T
4. Shipment: EMS, DHL, UPS & FEDEX
5. Price。The more you order ,the lower price you will get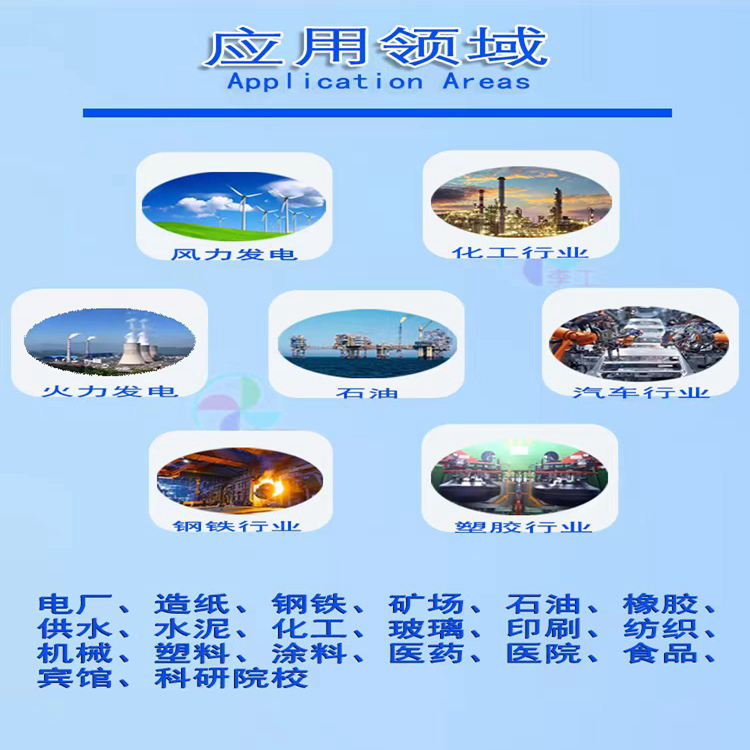 Application industry:
1.Power industry, the elevator industry, parking, automobile, auto ancillary.
2.feed industry, aluminum smelting machines, refrigeration industry.
3.steel industry, combustion control systems, non-ferrous metal smelting.
4.glass industry, construction machinery, textile machinery, water treatment
相关产品:
VMIVME-7750
IS210AEPSG1AFC
IS220PPRFH1A
IC698CHS117C
IC698CPE030
BK698CPA15B0
BK698A201S12
IC698PSA100E
IC698CMX016
CR453CE2HBB
369-HI-0-M-0-0-0
V7768-322001